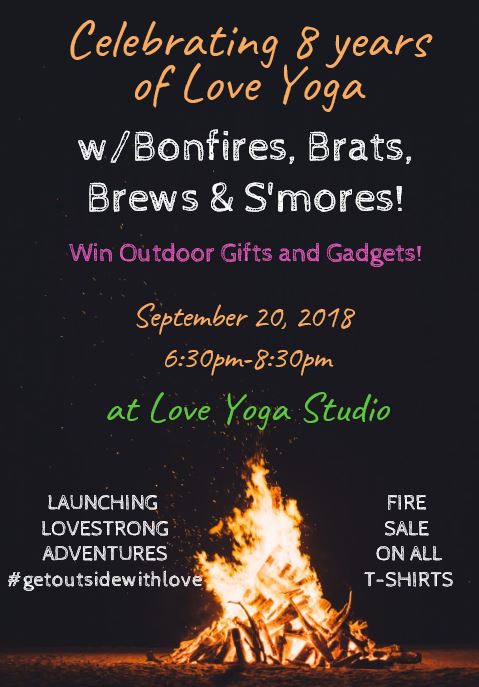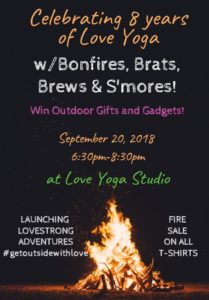 As part of our upcoming celebration for the past 8 years and the next 8 years we are also launching our new LOVESTRONG ADVENTURE project where we get outside more and take you with us! Plus, we're giving away some cool outdoorsy stuff at this gig so sign up here. Let us know you're comin'!  It's free, it's fun, there's food and friends! ; )
I started practicing yoga because I was a hot nervous mess. That's no longer the case… unless you drop me in the middle of the forest – that's a problem.  So I figured since yoga helped me become strong and calm… I should be able to make friends with Mother Nature too, right? ; )
We all know how healing nature is and how helpful yoga is… so we're combining the two to give you the best possible experience of feeling alive and loving it!
Come celebrate and help us launch the next 8 years with our new LOVESTRONG project.  We'll roast dogs and marshmallows, sit by the fire, watch the stars and dream about our next adventure! 
Seriously tho… let us know if you're comin? Here
We also created a new Oregon Love Shirt to commemorate the launch and keep us inspired to get out more all year long! They'll be here in a couple of weeks!