Cue Foreigner here and just try not to sing along. It's impossible to keep up with all the moments at Love Yoga that make it so uplifting. They happen too often and too fast for me to even write about them, much less post about them in a meaningful way. I have over 6000 photos on my phone… (yes, it's a problem). 60% of which are yoga related. I don't have photos of everything that happens at Love… but I have the memories of most of it. New teachers testing their courage. Our guests becoming friends and sharing their milestones. Teachers reaching out to each other for moral support. Someone's fir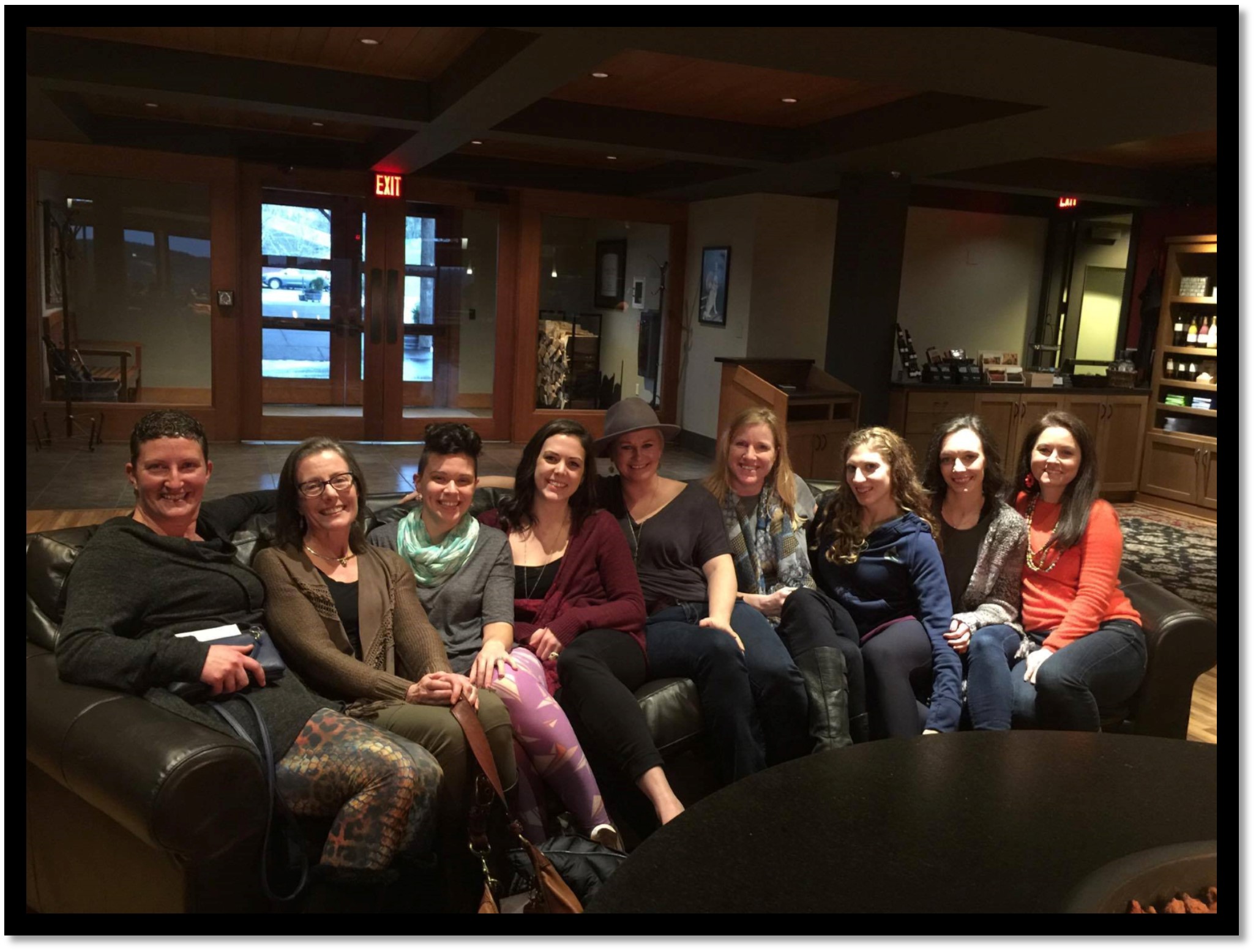 st crow pose. Someone's first time sitting cross legged. Someone's first time rolling up off the floor without momentum… just pure core strength. Someone stopping an anxiety attack in its tracks. Someone sleeping 9 hours straight after a restorative class. Someone 'getting' meditation… finally! Someone feeling like a better parent because they felt more patient after class. People have shared these and so many more moments with us about how this practice has helped. I think to myself every single time…sharing these moments might help more people to relax, sleep better, have patience, heal, strengthen, connect and love. Naturally. So I will try. I will try to share more often. I'll start with three recent photos that remind me over and over again… how surrounding yourself with an uplifting environment and uplifting people… absolutely lifts your spirits, inspires your life and instills a sense of love and connection.
First up… the teachers of Love. Without whom Love would not exist. Probably enough said. But another amazing thing to know about these teachers is that they continue to explore, study and learn simply for the sake of providing a better experience. They continually seek out workshops, courses, online studies and additional trainings. They stay connected in our online training groups supporting each other and sharing their combined knowledge with each other. This makes a huge difference in the qualities of a teacher. Thank you Kelly, Erin, Erin, Renae, Sabrina, Amy, Ali, Aunnie and all those who came before you and those joining us this month!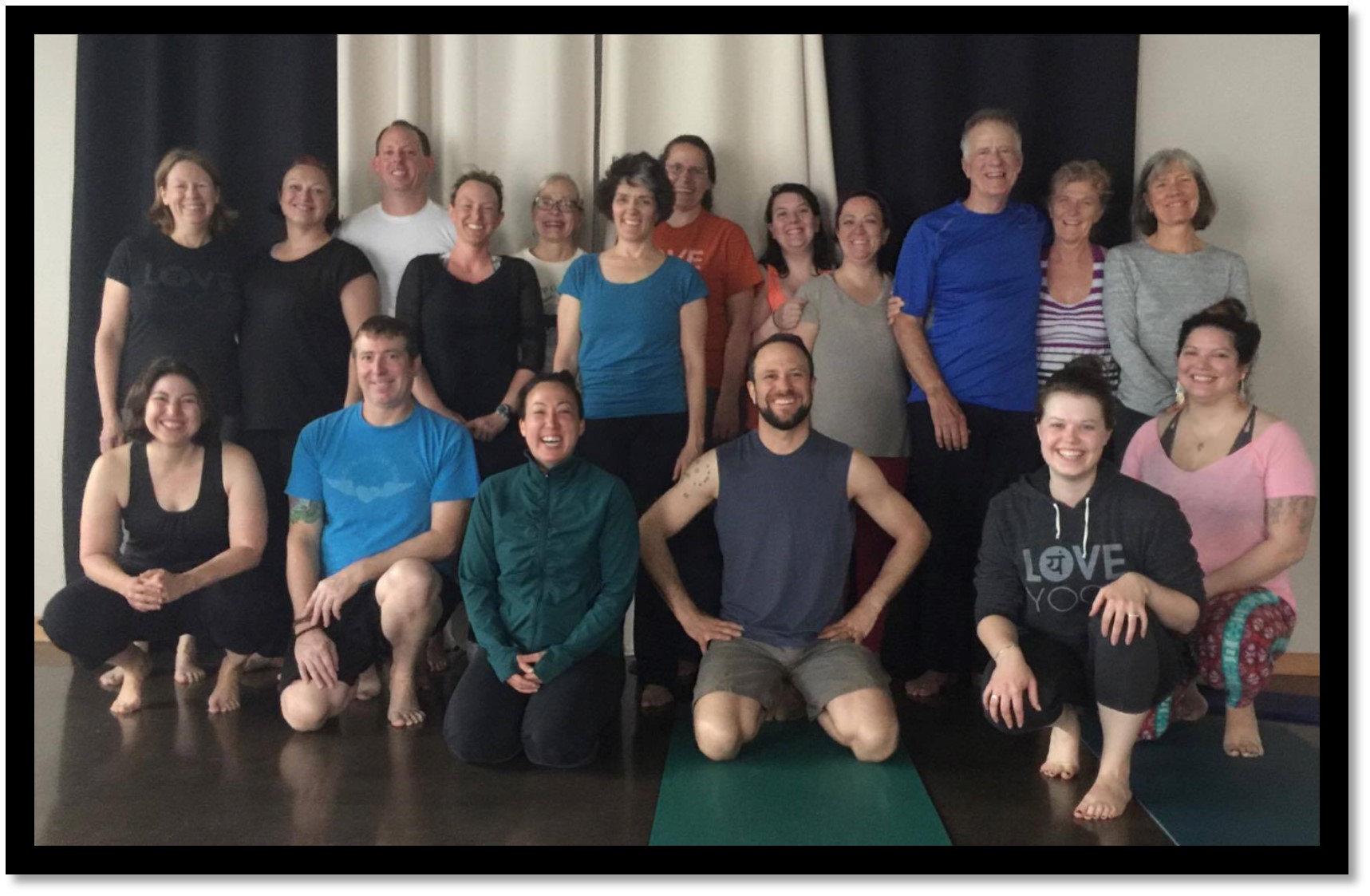 Next… our guests, our customers, our yogis, our dedicated community, our friends, our family, our coworkers, our neighbors. However they found us… this group shows up. Smiling, sweet and sassy with a song in their hearts…. seriously… song in their hearts. Last Saturday the morning class spontaneously broke out into a hearty rendition of 'Some kind of wonderful' during their favorite core flow. It was a class I will never forget. And I say that often to myself. That was the best class. And I mean it every single time. They/You make this place feel amazing. Many of our classes have graciously posed for photos over the years…. but this one… this is 'The Choir'.
Lastly… the courage we see in peopl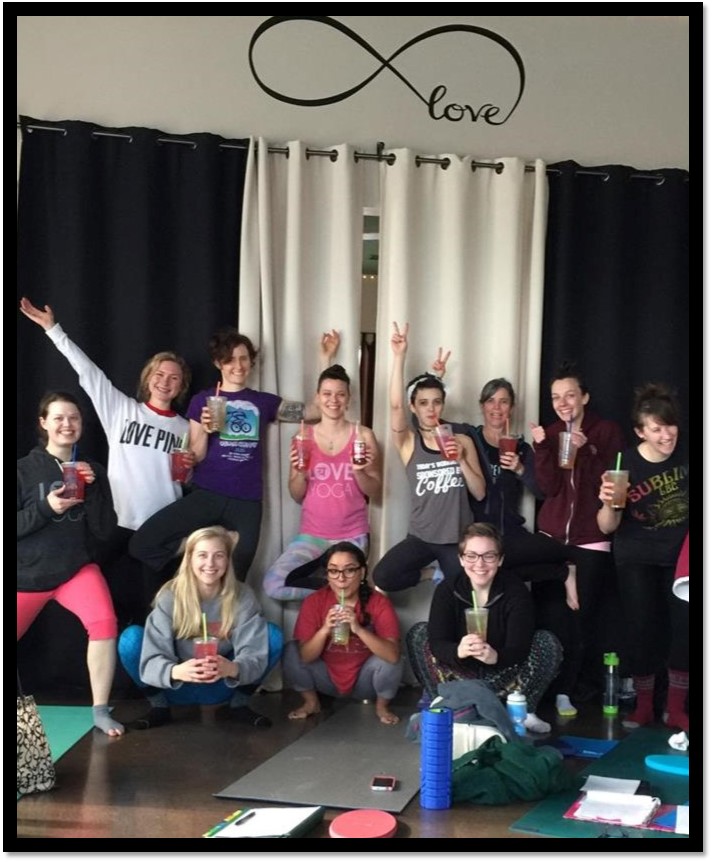 e never fails to astound. Baby Boomers have cautiously strolled into the studio having never set foot on a yoga mat. Mothers of 3 in med school find a few moments on the mat for themselves. 30 something dads give it a go even though sometimes they're the only dude in class. And those who venture into teacher training take the plunge and commit to putting their heart and soul on the mat in front a group of unfamiliar faces. Courage. Bravery. Moxie. Character. Enthusiasm. A sense of adventure and a willingness to light the path. They are the luminaries. These luminaries will be rotating through our new Sunday morning class… simply in order to practice. We hope you'll join them!
Yes this is what Love is. Uplifting each other. Inspiring each other. To go out into the world and be brave, courageous and uplifting for others as much as possible.